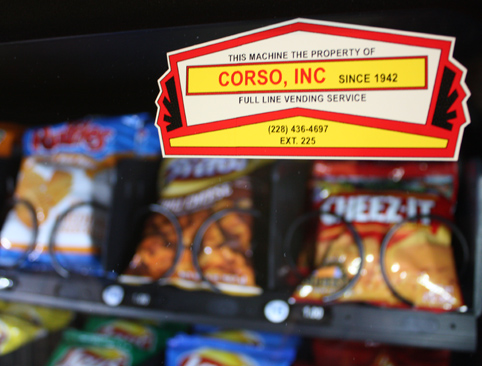 Our outstanding Customer Service is the primary reason we are Mississippi's largest vending machine service provider! Please contact us to learn more about how we will go above and beyond to exceed your vending service expectations.
We currently service over 400 businesses to include casinos, hospitals, universities, colleges, hotels, industrial and administrative businesses.
We offer a variety of vending services to meet your needs:
Snacks
Canned & Bottled Drinks
Coffee
Fresh & Frozen Foods
Health & Beauty Aids
Cigarettes
We offer the most technologically advanced vending machines.
We offer FREE 24-hr service.
We offer credit card readers, smartphone pay Apps, & fingerprint readers.
We offer outstanding customer service via wireless monitoring.